Healthy Eating for Diabetes
To help simplify the best foods to choose if you have diabetes.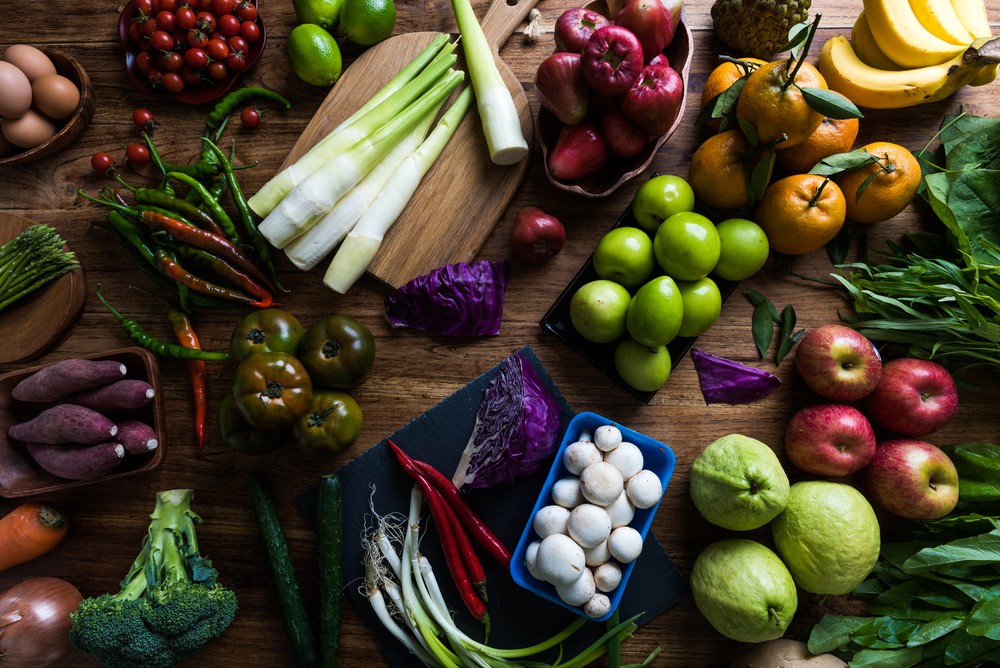 By Susan B. Sloane, BS, RPh, CDE
Paleo, low carb, plant based, fruit cleanse, Atkins…With so many diet advertisements out there, it can be confusing when you are trying to be as healthy as possible. I advocate a simple healthy diet, especially for people with diabetes. I don't use the term "diabetic diet," because we all really need to ascribe to healthy eating habits regardless if you are affected by diabetes or not.
In simple terms, a healthy diet should consist of very few white flour foods. Avoid white rice, white bread, white potatoes, and of course, cakes and pastries. Don't worry though, there is a world of healthy, tasty food out there, and once you discover it, you won't miss the white stuff.
Eat fresh fruits and vegetables as much as possible. It is much more nutritious to eat the whole fruit than drink the juice. Fresh fruit contains nutrients often lost once juiced, and more importantly, fresh fruit contains fiber. Apples are my pick for one of the healthiest fruits out there with a good amount of fiber. Beware, however, of grapefruit juice. It has a drug interaction with over 80 different medications.1
Cooking certain foods, like vegetables, make them more likely to raise blood sugars quickly than eating them raw or al dente. This phenomenon can be further elucidated if you look at a list of foods and their glycemic index. Glycemic index, in simple terms, is how much certain foods can raise your blood sugars based on quality of the food and of course the quantity consumed.2
Lean meats are a great source of protein. I suggest avoiding red meat. It can increase cholesterol if eaten too often.
Try adding fresh blueberries and nuts to salads. Any time you add fiber, you slow down the absorption of your meal, causing less of a burden to your metabolism, specifically the insulin producing cells of the pancreas. It has been found in studies that fiber can have a positive effect on energy in the body, and actually help with weight loss.3
Food is an essential part of our lives, and if we choose wisely we can stay on track to a healthy life!
About Susan Sloane
Susan B. Sloane, BS, RPh, CDE, has been a registered pharmacist for more than 29 years and a Certified Diabetes Educator for most of her career. Her two sons were diagnosed with diabetes, and since then, she has been dedicated to promoting wellness and optimal outcomes as a patient advocate, information expert, educator, and corporate partner.
Susan has published numerous articles on the topic of diabetes for patients and health care professionals. She has committed her career goals to helping patients with diabetes stay well through education.
Medical Disclaimer
The articles provided on this website are for informational purposes only. In addition, it is written for a generic audience and not a specific case; therefore, this information should not be used for diagnostic or medical treatment. This site does not attempt to replace the patient-physician relationship and fully recommends the reader to seek out the best care from his/her physician and/or diabetes educator.